Episode 8
The Data Behind Binge Watching with Jaya Kolhatkar, Chief Data Officer of Hulu
Guests: Jaya Kolhatkar and Steve Hamm
Guests
Jaya Kolhatkar
Chief Data Officer of Hulu
Jaya Kolhatkar serves as Hulu's Chief Data Officer, overseeing customer intelligence and all data and analytics related efforts at Hulu. In her role, Kolhatkar is responsible for elevating Hulu's customer intelligence, implementing strong data governance and driving a culture of objective, data-driven decision making across the company. As CDO, Kolhatkar manages a team of more than 100 across strategic analytics, data engineering, data science and business intelligence.

Prior to joining Hulu, Kolhatkar served as the SVP of Global Data and Analytics Platforms at WalmartLabs where she built data and analytic platforms that provided data and tools for making business decisions at Walmart Inc. Kolhatkar joined WalmartLabs in 2013 as part of the acquisition of predictive analytics firm, Inkiru, where she was the Chief Analytics Officer and co-founder.

Before WalmartLabs, Kolhatkar worked in analytics roles at PayPal, eBay and Amazon.

Kolhatkar holds a Master of Business Administration from Villanova University and is based in Los Angeles, CA.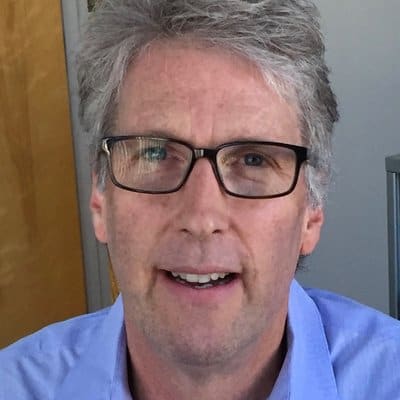 Steve Hamm
Host, Author, and Journalist
Steve Hamm is an award winning journalist, author, and documentary filmmaker. He has been writing about the tech industry for more than 30 years, including journalism stints at BusinessWeek and the San Jose Mercury News. His book credits include Bangalore Tiger, The Race For Perfect, Making the World Work Better, Smart Machines, and soon to be released- The Rise of the Data Cloud.