Episode 61
Innovating Legacy Technologies with Neelesh Prabhu, Managing Director, Architecture & Enterprise Services in the Information Technology Group, DTCC
Guests: Neelesh Prabhu and Steve Hamm
Guests
Neelesh Prabhu
Managing Director of Architecture & Enterprise Services in Information Technology at DTCC
Neelesh Prabhu is Managing Director of Architecture & Enterprise Services in Information Technology at DTCC, where he is responsible for driving traditional architecture services as well as delivery of common and shared capabilities to enable greater agility and efficiencies across the enterprise. Neelesh also oversees the firm's digital workplace services and IT governance functions. He has over 25 years of experience in financial services and served as SVP of Commercial Technology for TD Bank prior to joining DTCC.

Neelesh manages global technical teams encompassing over 1,000 staff members across data, architecture, governance, and development disciplines. The teams under Neelesh's leadership have proven results in delivering optimized client interfaces, including the external DTCC Marketplace for Application Programming Interfaces (APIs) in 2020, helping to drive strategic modernization of the firm's technology. Neelesh has deep expertise managing complex, strategic initiatives that drive change in the financial services industry across business architecture, next generation technologies, and other new product development opportunities.

He holds an MBA in Finance and Management from the University of Pennsylvania's Wharton School of Business and a Bachelor of Science in Technology and Computer Science from the Indian Institute of Technology.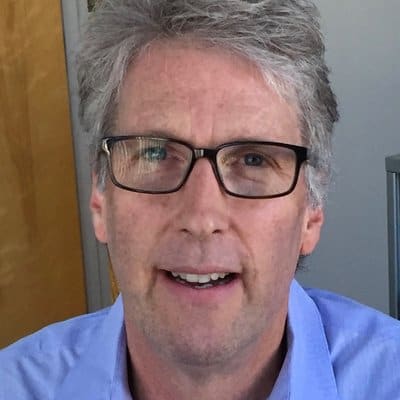 Steve Hamm
Host, Author, and Journalist
Steve Hamm is an award winning journalist, author, and documentary filmmaker. He has been writing about the tech industry for more than 30 years, including journalism stints at BusinessWeek and the San Jose Mercury News. His book credits include Bangalore Tiger, The Race For Perfect, Making the World Work Better, Smart Machines, and soon to be released- The Rise of the Data Cloud.