Episode 49
How to Lead with Data with Mihir Shah, Head of Data Architecture and Engineering, Fidelity Investments
Guests: Mihir Shah and Steve Hamm
Guests
Mihir Shah
Head of Data Architecture and Engineering at Fidelity Investments
Mihir Shah is the Enterprise Head of Data Architecture for Fidelity Investments, and Interim Head of FMR India. Prior to these roles, Mihir was the Chief Technology Officer for Fidelity's Asset Management (AM) business. During his tenure, Mihir led a multi-year modernization and digital transformation of AM technology supporting research, portfolio management, and trading functions, by creating an agile organization driven by an enterprise-wide platform as a service (PaaS) model and a shared data platform. The AM transformation journey has since been documented as an MIT Sloan School case study and taught at the business school.

Before joining Fidelity, Mihir had worked on many large and complex international projects in Hong Kong, Singapore, London and Buenos Aires. Early in his career, Mihir was the lead architect and engineer at Churchill Insurance, London. Churchill was a groundbreaking digital startup that successfully disrupted the insurance industry in the UK.

Mihir has a bachelor of engineering degree in mechanical engineering from Karnataka University and an MBA in marketing and finance from Bombay University.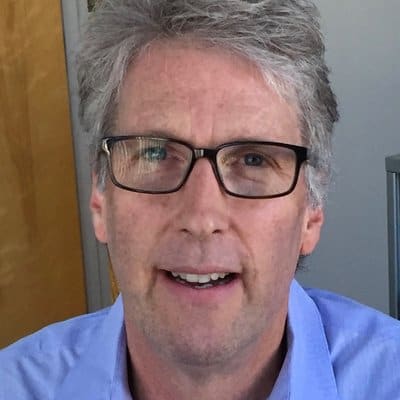 Steve Hamm
Host, Author, and Journalist
Steve Hamm is an award winning journalist, author, and documentary filmmaker. He has been writing about the tech industry for more than 30 years, including journalism stints at BusinessWeek and the San Jose Mercury News. His book credits include Bangalore Tiger, The Race For Perfect, Making the World Work Better, Smart Machines, and soon to be released- The Rise of the Data Cloud.