Episode 33
The Wonderful World of Data Governance with Anita Lynch, VP of Data Governance at Disney Streaming
Guests: Anita Lynch and Steve Hamm
Guests
Anita Lynch
VP of Data Governance for Disney Streaming
Anita is a tech industry veteran focused on strategy, data, and high-growth businesses with a track record in data strategy including governance, enterprise data platforms, growing competitive advantage through data capabilities, and leadership. Anita is passionate about scaling businesses that bring tech, strategy, and people together for innovation excellence.

Prior to Disney, Anita's early career days were at startups engineering software, and trading algorithms for financial exchanges. After obtaining her MBA from Harvard Business School, she led successful enterprise teams for the past 12 years, including strategy consulting at Bain & Company; global business operations and expansion at Apple; and data analytics, data science, architecture, and governance teams at Yahoo and Amazon.

Anita is an active member of the Harvard University and Harvard Business School alumni communities since 2008. She is also the co-founder of The Leaders Guide accelerator on Clubhouse; a volunteer with Harvard Community Partners, Harvard Business School Alumni Board, and Harvard Alumni Association; and an advisor to enterprise B2B SaaS startups. For fun, she enjoys live music, meditation, running, and hiking.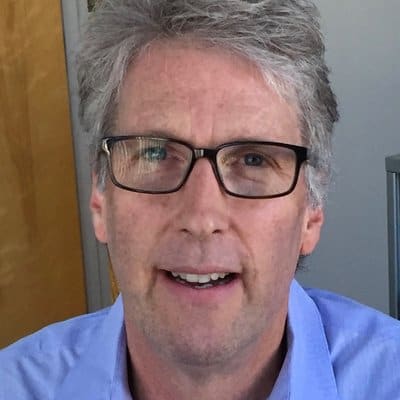 Steve Hamm
Host, Author, and Journalist
Steve Hamm is an award winning journalist, author, and documentary filmmaker. He has been writing about the tech industry for more than 30 years, including journalism stints at BusinessWeek and the San Jose Mercury News. His book credits include Bangalore Tiger, The Race For Perfect, Making the World Work Better, Smart Machines, and soon to be released- The Rise of the Data Cloud.