Episode 40
The Data Behind Delivery with Will Sprunt, Principal Data Scientist and former CIO at Deliveroo
Guests: Will Sprunt and Steve Hamm
Guests
Will Sprunt
Principal Data Scientist and Former CIO at Deliveroo
Will is Principal Data Scientist and former CIO at Deliveroo, where we are on a mission to build the definitive online food company.

After spending more than a decade leading data teams in hypergrowth companies, he has a deep experience of the changes that organisations need to go through as they scale and the data led tools they need to do it.

Will's passion is the intersection of analytics and data science with qualitative problems, culture and strategy. Whether the problem is understanding what makes a compelling customer proposition, or trading off potential outcomes from tactics in highly interactive competitive markets, or even how you frame the value of the non-financial effects of a company - he believes you can use data to not just optimise an outcome, but to actually change the way you can think.

Even more than data, Will loves food and actually started his career by setting up a chocolate and catering company. Although it's been a few years since his last shift in a professional kitchen he does still try to keep his prep skills up to scratch just in case.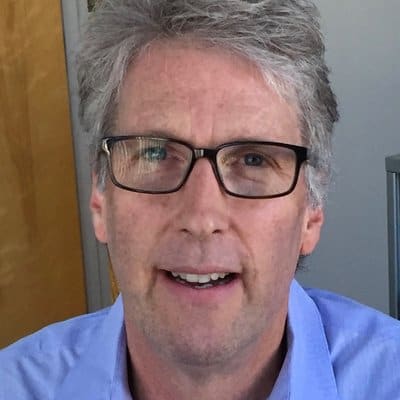 Steve Hamm
Host, Author, and Journalist
Steve Hamm is an award winning journalist, author, and documentary filmmaker. He has been writing about the tech industry for more than 30 years, including journalism stints at BusinessWeek and the San Jose Mercury News. His book credits include Bangalore Tiger, The Race For Perfect, Making the World Work Better, Smart Machines, and soon to be released- The Rise of the Data Cloud.