Episode 52
What the Pandemic Taught us About Leadership with Sheila Jordan, SVP and CDTO, Honeywell
Guests: Sheila Jordan and Steve Hamm
Guests
Sheila Jordan
SVP and Chief Digital Technology Officer of Honeywell
Sheila Jordan is Honeywell's Senior Vice President, Chief Digital Technology Officer. In this role, she is responsible for all digital transformation efforts across the company, including transformation platform construction and adoption, and delivering value across Enterprise Data activities.

Before Honeywell, Sheila was Senior Vice President and Chief Information Officer at Symantec, where she was responsible for Symantec's IT strategy and operations. Prior to that, she served as Senior Vice President of Communication & Collaboration IT at Cisco Systems. Sheila also worked for Walt Disney World, where she was the Senior Vice President of Destination Disney.

Sheila is the recipient of multiple industry awards and recognitions, including being named one of the 2022 Top 100 Women in Technology by Technology Magazine and a 2019 Women of Influence Award from Silicon Valley Business Journal. Sheila was also recognized as one of the Top 25 Women Leaders in Cybersecurity in 2019 by The Software Report.

Sheila holds a bachelor's degree from the University of Central Florida and an MBA from the Florida Institute of Technology. She is also the author of You are NOT Ruining Your Kids: A Positive Perspective on the Working Mom.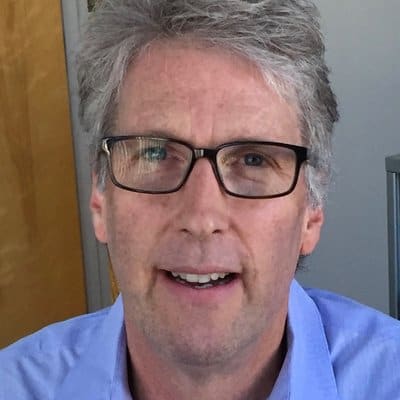 Steve Hamm
Host, Author, and Journalist
Steve Hamm is an award winning journalist, author, and documentary filmmaker. He has been writing about the tech industry for more than 30 years, including journalism stints at BusinessWeek and the San Jose Mercury News. His book credits include Bangalore Tiger, The Race For Perfect, Making the World Work Better, Smart Machines, and soon to be released- The Rise of the Data Cloud.