Episode 58
Using Data to Better Local Government with Paul Kresser, Deputy CIO, City and County of Denver
Guests: Paul Kresser and Steve Hamm
Guests
Paul Kresser
Deputy Chief Information Officer of City and County of Denver
Paul Kresser is the City and County of Denver's Deputy Chief Information Officer (DCIO). Prior to his current role, he served as Denver's first Chief Data Officer (CDO), leading a talented team dedicated to transforming Denver's access to and use of data to drive strategy, policy, and operations. During his three years as Chief Data Officer, he gained national attention for Denver by achieving What Works Cities certification, implementing a best-in-class modern data hub and maturing Denver's data governance practices.
As CDO, he also led Denver's Information Security team, responsible for the city's cyber security posture, including controls, defenses and governance needed to respond to cyber threats and vulnerabilities.
Paul received his Bachelor of Arts from Tufts University and Master of Public Policy at the University of Minnesota's Humphrey School of Public Affairs. Before moving to Denver in 2015, Paul served five years as the Director of Administration and Finance for the City of Boston's Department of Innovation and Technology. In Boston, he was engaged in some of the most pioneering and transformative civic projects in the country at the time.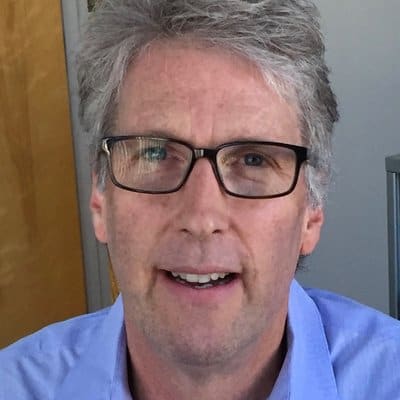 Steve Hamm
Host, Author, and Journalist
Steve Hamm is an award winning journalist, author, and documentary filmmaker. He has been writing about the tech industry for more than 30 years, including journalism stints at BusinessWeek and the San Jose Mercury News. His book credits include Bangalore Tiger, The Race For Perfect, Making the World Work Better, Smart Machines, and soon to be released- The Rise of the Data Cloud.