Episode 62
Data's Influence on Your Local Grocery Store with Patrick Kelly, SVP of Product and Design, 84.51°
Guests: Patrick Kelly and Steve Hamm
Guests
Patrick Kelly
SVP of Product and Design at 84.51°
As VP of Product + Design, Patrick oversees 84.51° Commercial Insights & Merchandising Analytics products. His team is responsible for building leading insights product offerings for The Kroger Company, consumer-packaged-goods, and other retail ecosystem clients and partners.

Through his partnership with Kroger, Patrick helps to build scalable technology to drive insights and science across the Kroger merchandising organization. Additionally, he plays a key leadership role in many of the data and capability partnerships and new ventures to help grow and expand the footprint of 84.51° in the marketplace.

Patrick rejoined 84.51° in 2019 after stints at Label Insight and SPINS in roles spanning data science, technology sales, and product leadership. He began his career a decade ago at dunnhumbyUSA as a data scientist.

Patrick holds a Bachelor's degree in Applied and Computational Mathematics and Statistics from University of Notre Dame and his Master of Science in Analytics from the University of Chicago. He is an active supporter of Cradle Cincinnati, a local organization committed to helping every baby in Cincinnati live to celebrate their first birthday.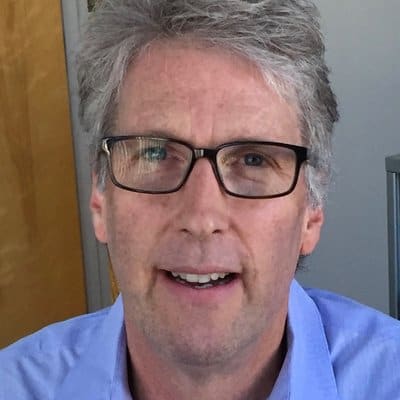 Steve Hamm
Host, Author, and Journalist
Steve Hamm is an award winning journalist, author, and documentary filmmaker. He has been writing about the tech industry for more than 30 years, including journalism stints at BusinessWeek and the San Jose Mercury News. His book credits include Bangalore Tiger, The Race For Perfect, Making the World Work Better, Smart Machines, and soon to be released- The Rise of the Data Cloud.