Episode 39
Change is the Only Constant with Omar Khawaja, Global Head BI Roche Diagnostics at Roche
Guests: Omar Khawaja and Steve Hamm
Guests
Omar Khawaja
Global Head BI Roche Diagnostics at Roche
Omar Khawaja is a data & analytics thought leader with over 20+ years of experience in the consumer goods and life sciences industry. Omar is passionate about data & customer experience and has leveraged this passion to create reusable data products by putting the end-user in the center and developing self-serving data & analytics platforms for data product teams.

Omar currently leads the BI & Analytics Solution & Services teams for Roche Diagnostics with developing & driving the execution of the BI & Analytics Strategy.

Before joining Roche, Omar worked at Novartis in Basel, Switzerland, where he has performed various roles over the last ten years. Originally from Pakistan, Omar first started at Novartis in his home country, where he was the Chief Information Officer (CIO) for more than two years. He then moved to Switzerland in 2012 as CIO for Novartis Pharma Services (Exports Headquarters for Novartis) and also became IT Lead for the Exports Operations of Alcon, the Eye Care Division. He held other roles like the Regional Business Partner for emerging markets, and spent the last 4 years at Novartis in data & insights roles. He led the sales insights team in the Commercial IT organization and prior to joining Roche, he was leading the commercial analytics team as part of the Analytics Center of Excellence for Novartis.

Omar is also an active member of the LinkedIn data & analytics community. For fun, he enjoys spending time with his family, running and hiking.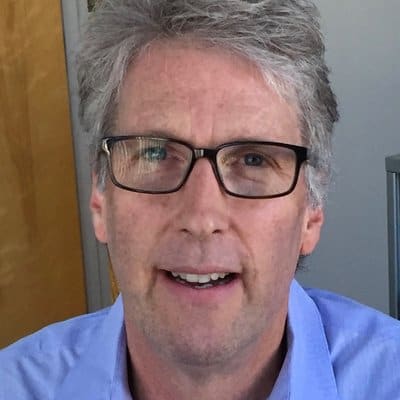 Steve Hamm
Host, Author, and Journalist
Steve Hamm is an award winning journalist, author, and documentary filmmaker. He has been writing about the tech industry for more than 30 years, including journalism stints at BusinessWeek and the San Jose Mercury News. His book credits include Bangalore Tiger, The Race For Perfect, Making the World Work Better, Smart Machines, and soon to be released- The Rise of the Data Cloud.