Episode 66
Improving Financial Institutions With Data with Marc Rind, CTO for Data, Banking Business Unit, Fiserv
Guests: Marc Rind and Steve Hamm
Guests
Marc Rind
Chief Technology Officer-Data at Fiserv
Marc Rind is the Chief Technology Officer (CTO)- Data at Fiserv. He leads the technical strategy and direction that empowers the company's development and product teams. Marc is driving the creation of a cloud-driven, enterprise-wide data platform to connect and democratize the myriad financial and merchant data that flows through Fiserv and partner systems.

Previously, Marc was responsible for leading the research and development of Automatic Data Processing's (ADP) analytics and big data platform as VP of product development and Chief Data Scientist. The ADP DataCloud platform provides HCM data insight products to ADP clients, while also powering the data behind the ADP National Employment Report. Marc has also worked with startups in New York's Silicon Alley, producing behavior data on millions of users to guide business decisions for marketing and investment. Marc received his Master's degree in Business Communications from Emerson College with a focused study on industry innovations through technology.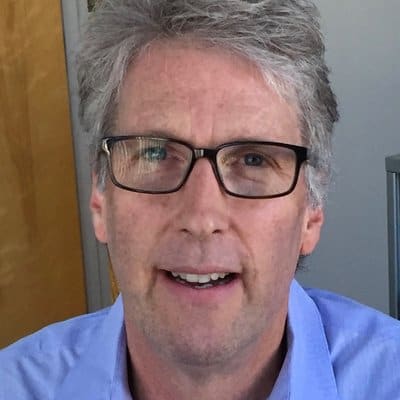 Steve Hamm
Host, Author, and Journalist
Steve Hamm is an award winning journalist, author, and documentary filmmaker. He has been writing about the tech industry for more than 30 years, including journalism stints at BusinessWeek and the San Jose Mercury News. His book credits include Bangalore Tiger, The Race For Perfect, Making the World Work Better, Smart Machines, and soon to be released- The Rise of the Data Cloud.