Episode 13
Amplifying Your Digital Value Chain with Babu Kuttala, Chief Data and Analytics Officer of ABB
Guests: Babu Kuttala and Steve Hamm
Guests
Babu Kuttala
Chief Data and Analytics Officer of ABB
Babu Kuttala is Chief Data & Analytics Officer of ABB. He is responsible for ABB's big data and advance analytics strategy, operations and processes. He oversees all aspects of data life cycle management and deploying artificial intelligence, cognitive computing and machine learning solutions to support the growth of ABB's business units by partnering with them on revenue-generating programs related to internal business process data analytics.

Previously, Babu was IS Director at Honeywell, where he was responsible for developing and executing data architecture strategy that supported Honeywell Finance, Sales & Marketing and Supply Chain Management.

Babu holds master's degrees in Knowledge Management (California State University) and Computer Information Systems (Quinnipiac University), as well as an MBA in Strategy & Finance from Quinnipiac University. He earned a graduate certificate in modern systems architecture and engineering from the Massachusetts Institute of Technology and a Six Sigma Green Belt holder. In 2019, Babu was named the IDG "One to Watch Award" for demonstrating keen understanding of business goals, possessing the capabilities and character to be future leaders in the industry.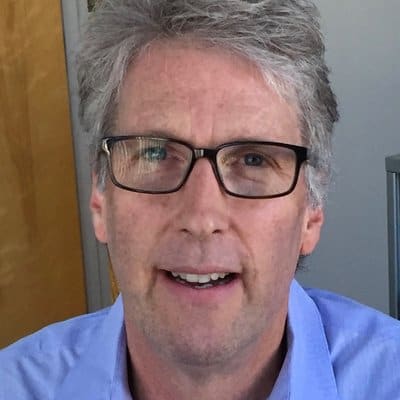 Steve Hamm
Host, Author, and Journalist
Steve Hamm is an award winning journalist, author, and documentary filmmaker. He has been writing about the tech industry for more than 30 years, including journalism stints at BusinessWeek and the San Jose Mercury News. His book credits include Bangalore Tiger, The Race For Perfect, Making the World Work Better, Smart Machines, and soon to be released- The Rise of the Data Cloud.