Episode 51
Utilizing Data-Backed Empathy with Patrick Duroseau, VP of Enterprise Data Management at Under Armour
Guests: Patrick Duroseau and Steve Hamm
Guests
Patrick Duroseau
VP of Enterprise Data Management at Under Armour
Patrick Duroseau is the Vice President of Enterprise Data Management at Under Armour. Patrick is a proven global business executive, who subscribes to being a purpose-driven, bold, and values-based leader.

Before joining Under Armour in 2015 to lead its Global Infrastructure Technology and Operations organization, Patrick led Technology Infrastructure at CohnReznick, LLC, a leader in Accounting, Tax, Legal and Advisory Services. While there, he managed complex technology & application integrations following a merger, created a formalized IT Security practice, and delivered client facing & business critical solutions that transformed the nature of 'work.'

For 15 years prior, Patrick's own technology consulting company, Marnic Technologies, Inc. (MTI) helped Fortune 50 companies in Banking, Finance, Accounting, and Medical Services navigate complex technology transformations, comply with increasing industry regulations, and deliver market leading, consumer-facing technologies.

He earned a B.S. Degree in Electrical Engineering from Carnegie Mellon University, and an MBA from Duke University's Fuqua School of Business. When Patrick isn't actively leading and championing UA's Data Strategy, he's lifting up his Community and helping inspire and mentor the next generation of leaders.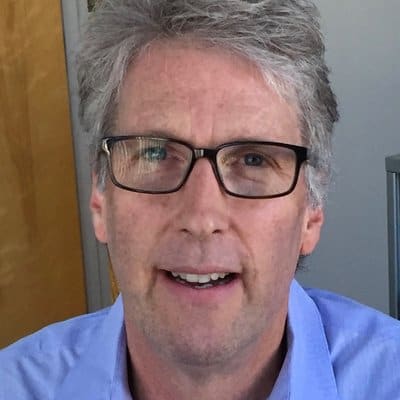 Steve Hamm
Host, Author, and Journalist
Steve Hamm is an award winning journalist, author, and documentary filmmaker. He has been writing about the tech industry for more than 30 years, including journalism stints at BusinessWeek and the San Jose Mercury News. His book credits include Bangalore Tiger, The Race For Perfect, Making the World Work Better, Smart Machines, and soon to be released- The Rise of the Data Cloud.