Episode 63
Making the Cloud Convenient with Tomasz Blicharski, EVP and Managing Director, Żabka Future
Guests: Tomasz Blicharski and Steve Hamm
Guests
Tomasz Blicharski
EVP and Managing Director of Żabka Future
Since January 2021 he has been the Executive Vice President (EVP) and Managing Director of Żabka Future and in this capacity he manages the development area, which brings together the team responsible for search for, establishment as well as development of businesses and technological and systemic tools for the future. Earlier, from 2015 he was the CFO of Żabka Polska, and from 2017 he was also responsible for the Development Area. From 2011, as a member of the Board of Directors of Żabka Polska he was responsible for the supervision over the company.

He has extensive experience in investment banking and finance gained in Poland and abroad. He worked for such international banks as: ABN Amro and BNP Paribas, and also for Procter & Gamble. Since 2007 he was a director in Mid Europa Partners fund, where he was responsible for investments in the CEE region (including among others in Norican Group, Polskie Koleje Górskie and Żabka Polska). In 2018 he was awarded in a survey recognizing outstanding personalities of the digital world and new technologies - Digital Shapers - in the "digital transformation" category.

A graduate of the Warsaw School of Economics and of the Stanford University Graduate School of Education.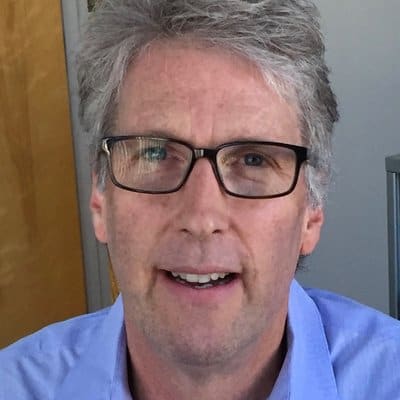 Steve Hamm
Host, Author, and Journalist
Steve Hamm is an award winning journalist, author, and documentary filmmaker. He has been writing about the tech industry for more than 30 years, including journalism stints at BusinessWeek and the San Jose Mercury News. His book credits include Bangalore Tiger, The Race For Perfect, Making the World Work Better, Smart Machines, and soon to be released- The Rise of the Data Cloud.