Episode 17
Your Personal AI Search Engine with Scott Holden, CMO of ThoughtSpot
Guests: Scott Holden and Steve Hamm
Guests
Scott Holden
CMO of ThoughtSpot
Scott Holden is the CMO at ThoughtSpot where he is responsible for product marketing, demand generation, content marketing, PR, AR, and events. Prior to ThoughtSpot, Scott spent seven years at Salesforce running a number of marketing teams, including leading marketing for the Salesforce1 Platform, Sales Cloud, Chatter, Industry Marketing, Customer Marketing, and SMB Marketing.

Previously, Scott ran the Transportation & Logistics team at Walmart.com. He began his career at JPMorgan as an M&A investment banker, covering Technology and Healthcare companies.

Scott has an MBA from Stanford University and a BA from Colgate University in economics and philosophy.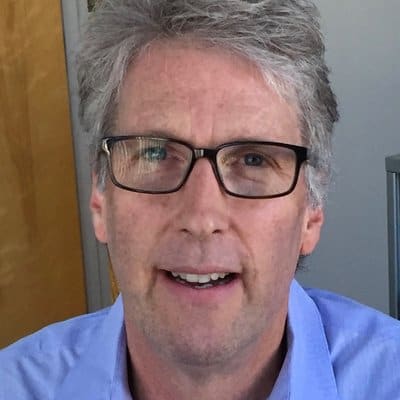 Steve Hamm
Host, Author, and Journalist
Steve Hamm is an award winning journalist, author, and documentary filmmaker. He has been writing about the tech industry for more than 30 years, including journalism stints at BusinessWeek and the San Jose Mercury News. His book credits include Bangalore Tiger, The Race For Perfect, Making the World Work Better, Smart Machines, and soon to be released- The Rise of the Data Cloud.