Episode 48
How to use Data to Reinvent Retail with Jeff Buck, CEO, Robling and Graeme McVie, Managing Director of Data Science and Analytics, Logic Information Systems
Guests: Jeff Buck, Graeme McVie and Steve Hamm
Guests
Jeff Buck
CEO of Robling
Jeff has dedicated his career to retail, analytics and large scale data warehousing and business intelligence. In 2001 he started QuantiSense, a software company providing end-to-end analytics to the specialty retail industry. For thirteen years he ran QuantiSense as CEO until it was acquired in late 2014 by Aptos. After a fascinating two years at IBM in retail AI and analytics, Jeff started Robling to solve the industry wide retail data integration problem.

Jeff has a mechanical engineering degree from Dartmouth College and started Dartmouth Formula Racing, now with over two decades of history. He is a mountain biker, skateboarder and dedicated father of two teenage kids.

Graeme McVie
Managing Director of Data Science and Analytics at Logic Information Systems
Graeme is an established thought-leader and experienced business executive with top-tier consulting, Software-as-a-Service (SaaS) and analytics (AI/ML) expertise. In his 25+ years as a consultant and leader serving the Retail & CPG industries, Graeme has established a strong track record of delivering successful outcomes for the organizations he serves.
Graeme has deep domain knowledge in the CPG/FMCG retail and manufacturing sectors, including extensive experience with advanced analytics in the areas of merchandise planning and optimization; shopper centricity; retailer/supplier collaboration, customer segmentation, and more.
In his role as Managing Director of Data Science & Analytics, Graeme leverages his experience and forward-thinking capabilities to form alliances & partnerships, and define a solution portfolio which embraces both market-leading and emerging technologies to drive next-gen strategies through advanced analytics solutions.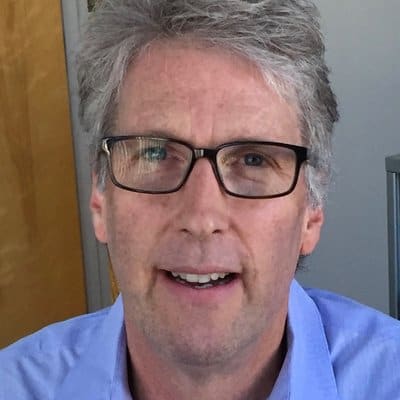 Steve Hamm
Host, Author, and Journalist
Steve Hamm is an award winning journalist, author, and documentary filmmaker. He has been writing about the tech industry for more than 30 years, including journalism stints at BusinessWeek and the San Jose Mercury News. His book credits include Bangalore Tiger, The Race For Perfect, Making the World Work Better, Smart Machines, and soon to be released- The Rise of the Data Cloud.