Global Virtual Event
30+ Sessions
IT'S THE AGE OF AI, AND WE'RE BUILDING IN IT
No buzzwords here—BUILD is where AI gets real. Join developers, data scientists, engineers, and startups for two days of exclusive sessions focused on building apps, data pipelines, and ML workflows in the age of generative AI and LLMs. Learn how to use the latest Snowflake innovations through product deep dives, demos, and hands-on-labs.
It's all here: genAI, apps, LLMs, and more. Join us at BUILD 2023.
FIND A BUILD EVENT IN YOUR REGION
INDIA and SOUTHEAST ASIA
December 5 – 6
AUSTRALIA and NEW ZEALAND
December 5 – 6
JAPAN
January 18
Coming Soon
NEW THIS YEAR: LLM BOOTCAMP
Learn how to use generative AI to create natural language interfaces for your data and apps. In this LLM Bootcamp you'll set up a pre-trained, open-source large language model, fine-tune it with private data, build an app to interact with it, and deploy it to production—securely and with proper governance.
Complete the bootcamp and earn a skill badge!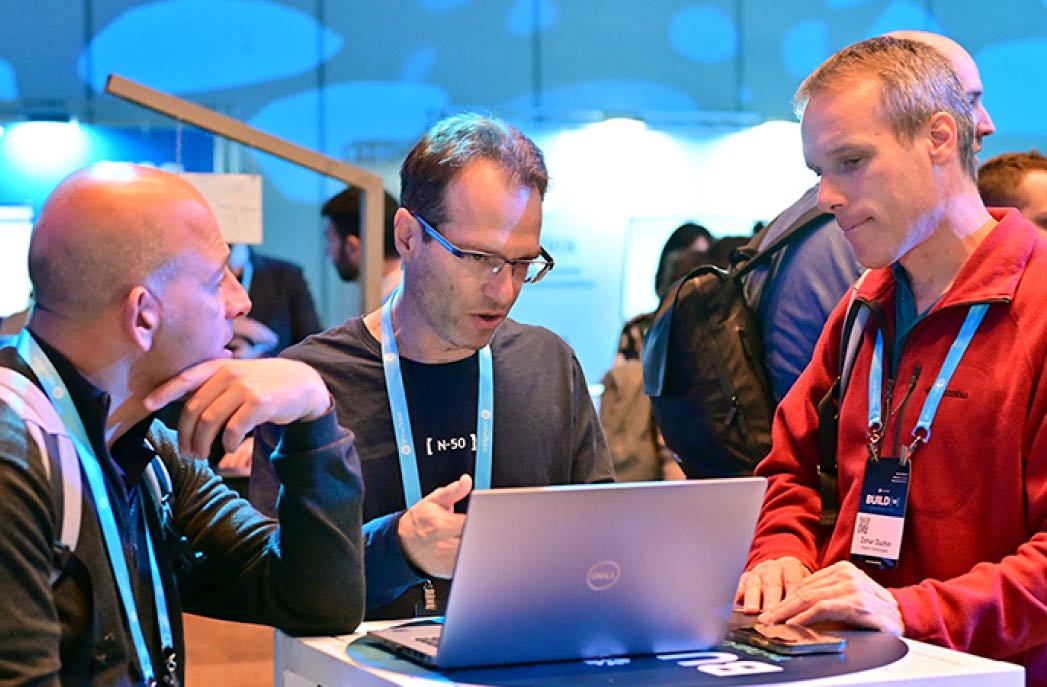 Learn
Join our keynotes, deep dives, and demo sessions to experience the latest innovations from Snowflake and the builder community.
Code
Roll up your sleeves and dive into our hands-on labs and LLM Bootcamp. Get first-hand experience building apps, data pipelines, and AI enhancements.
Get Inspired
Join product experts, industry visionaries, and your peers as they share fresh perspectives to inspire your own projects.
OPENING KEYNOTE
Don't miss your chance to see Snowflake tech leaders show off their teams' latest work. Watch as they code on stage to build apps and AI experiences with our newest features.
BUILDER TALKS
Hear from top names from the AI ecosystem as they share their stories and insights for the future of AI-driven experiences.